The aim of the Mozart's Children festival is to introduce children to music in a playful way, while offering young talents the opportunity to play in a professional orchestra. Photo credit: Filharmonie Brno.
Brno, May 24 – Starting next week, the 14th Mozart's Children festival will be held in Brno. As in previous years, the festival will feature a series of workshops, two major concerts and a children's show in Náměstí Svobody.
Festival director Kristýna Drášilová, head of education at Filharmonie Brno, explained the novelties of the gala concert which concludes the festival: "The celebratory concert that awaits us on Sunday 11 June will this year see extraordinary participation of children in the orchestra; almost 50 of them will take the stage and join forces to perform Antonín Dvořák's Symphony No. 8. Almost all instrumental groups are represented by young talent."
Filharmonie Brno is the co-organiser of the festival with the Brno Smetanova Academy of Music. The director of the school, Petr Karas, said that before the first joint performance, the students will have a rehearsal with the conductor. "I am very pleased that year after year the interest of schools in the festival is growing and the spectrum of musical instruments represented in the orchestra by the young Mozarts is also expanding," said Karas.
The celebratory concert will be opened by fanfares from Leoš Janáček's Sinfonietta, performed by the students, with help from Ondřej Jurčeka, solo trumpeter of Filharmonie Brno. "Fanfares are generally very difficult, even for professional musicians. I will try them with 16 students and, precisely because of the difficulty, we also invited students from the conservatory," said Jurčeka.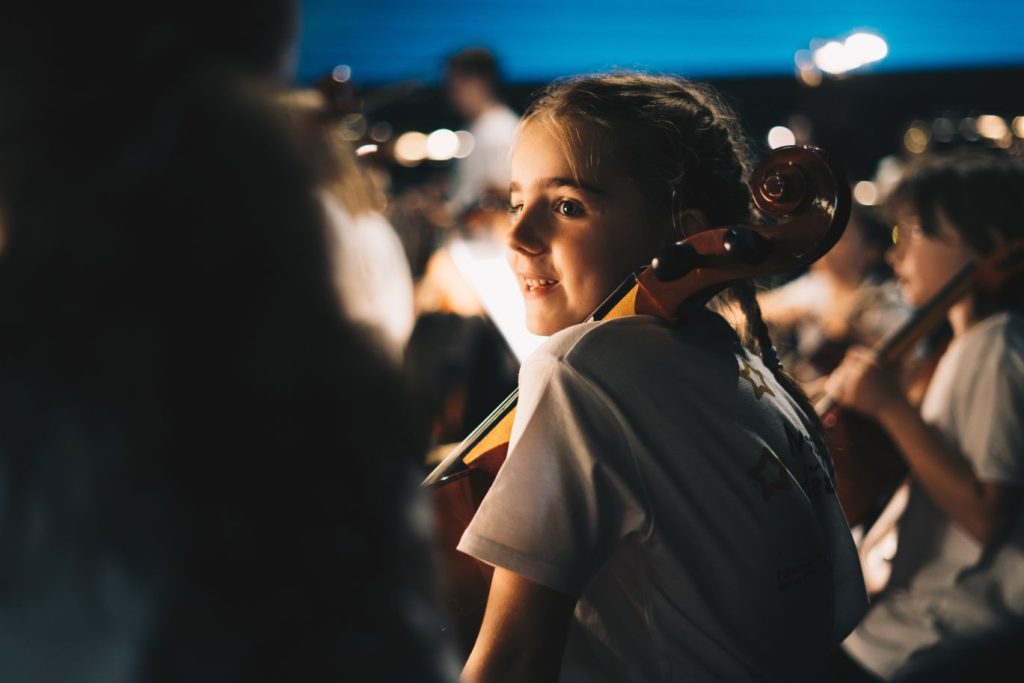 After the fanfare, the Piano Concerto no.1 by Felix Mendelssohn Bartholdy and the Piano Concerto by Rudolf Firkušný will be performed. Marie Kučerová, director of Filharmonie Brno, pointed out that both compositions will also be performed by former young talents Alexandr Klement and Jakub Sládek, winners of the Amadeus piano competition in 2019 and 2005, respectively. In addition, Firkušný's piece will be a historic occasion, as it has apparently never been performed in Brno since its premiere in 1929.
The gala concert will be conducted by Dennis Russell Davies, who is very enthusiastic about the occasion: "This will be my second collaboration with young musicians and I'm really looking forward to it, it's very rewarding."
The Sunday festive concert at the Janáček Theater is preceded by a concert of young soloists accompanied by a professional orchestra. Nine students of marimba, guitar, piano, psaltery, clarinet, trumpet, flute and trombone will perform accompanied by an orchestra conducted by Stanislav Vavřínek.
The festival will end with a weekend performance of children from the entire South Moravian region on Náměstí Svobody. You can find the complete festival program here.